***English Version Below*** + Update 1 06th November 17:00 ***
Zuerst habe ich heute Mittag auf LinkedIn gesehen, dass Tesla für das Gigafactory Projekt in Berlin 25 Ingenieure sucht. Später hat Elon Musk selbst getwittert, dass er die Kandidaten selbst in Berlin Interviewen wird.
Da ich glaube sehr gut auf das Profil zu passen und mich die Herausforderung sehr reizen würde direkt unter Elon Musk zu arbeiten habe ich eine Bewerbung geschrieben. Ich bin extrem zufrieden mit dem wo ich gerade bin, aber ein wenig Neugierig ob Elon mich einlädt.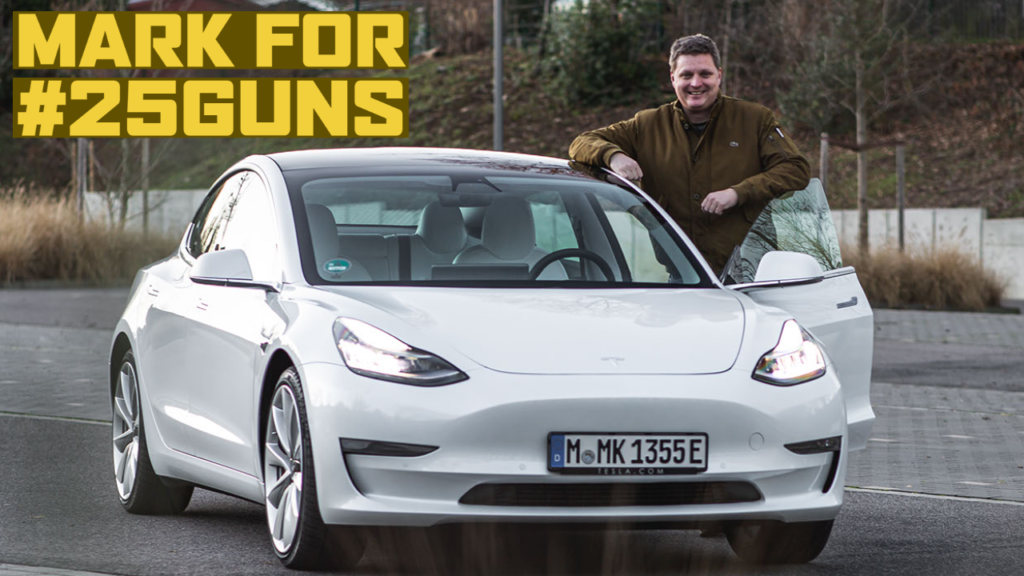 Für den Fall das euch die Bewerbung intressieren sollte, findet ihr Sie in diesem Artikel.
Application: Mark for #25guns
Hi Elon, and whoever it may concern,
my name is Mark Kreuzer and this could be very well be my first job application ever and to be honest if it wasn't for Tesla and the fact reading that you are doing the interviews I might not have considered doing this after all. I read on LinkedIn that the requirements for the job are:
Quick Facts about me
36 years old / single
born in the US but raised in Germay

Employment History

20 years work experience in family owned business INORON in different roles (basically almost all of them)

also several small Start-Ups

MySchool App which got 20.000 € seed funding and 3 months in Microsoft and Nokia tutoring in an accelerator program

Education

Electrical Engineer (Main Focus: automation technology)

International Welding Engineer

MBA (International Business) [only did this because my gf at that time did it]

Currently working on my Mechanical Engineer degree as a side project

Hobbies ( focus is on mobility topics and cars )
You also can find a more structured version in my LinkedIn Profile. I am not sure in how much detail you want me to prove that I met you criterias. into the above points.
As I said above I'm working in our small family business for more than 20 years and worked in almost all different departments over the years, depending on where I'm needed most. We have specialized on custom build machines for industry cleaning, here is a link with a overview CLINER mobiler Waschplatz.
Our customers are in all different industries, a lot of them in the automotive sector. To this day I'm ill personaly on y delivery and montage, so I'd say I'm an expert in problem solving which usually takes out of the box thinking.
BTW since last week Tesla actually is one of our customers, as we delivered on our washing systems to your new Service Center in Berlin. Here are some pictures: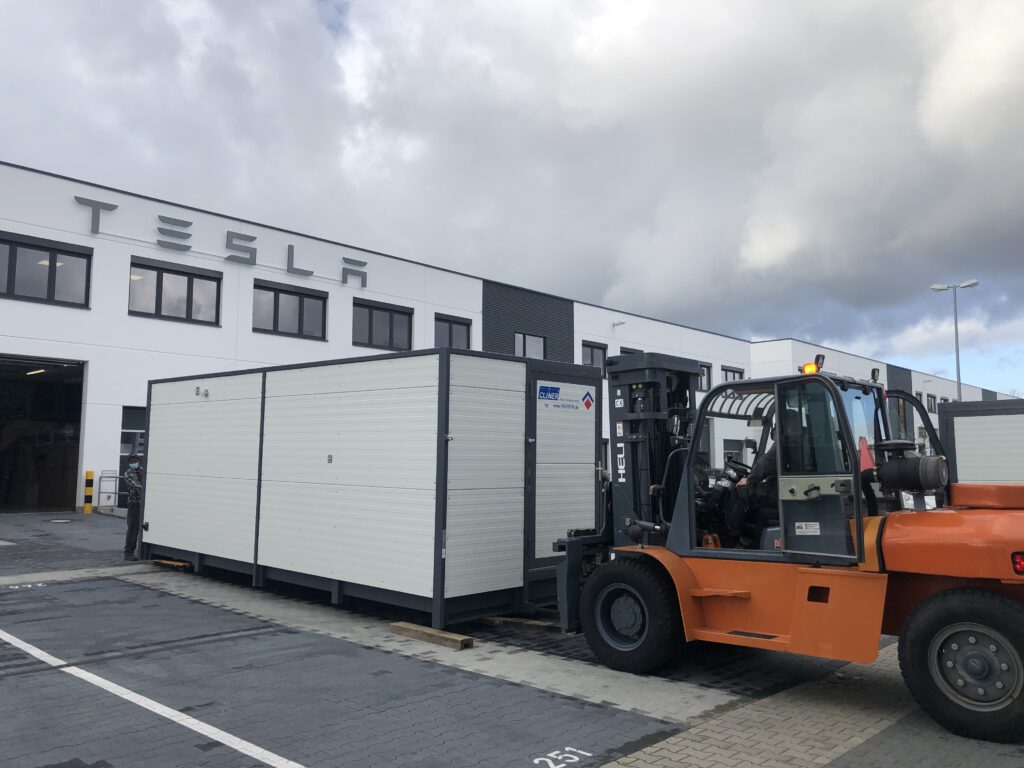 I'm pretty happy with my work-life balance right now and also happy with my job (of cause it has its ups and downs), but I have to say the opportunity being a part of the Gigafactory project is very tempting as it sounds like an interesting challenge.
In my experience projects in large companies often run into problems, because people are afraid to make decisions and/or organizational problems because they don't have the power to make those decisions. As I understood the #25guns project of yours won't have that problem and I've got the feeling that I'd be a pretty good fit for that task.
[Update 1]
Most difficult problems
When you work in a family owned business, esp. in difficult times like these right now, you learn a lot about prioritizing problems. I often think it is a form of juggling.
Most difficult problem from an engineering perspective was managing the construction of one of our largest machines which was considerably behind schedule because of production problems.
So basically, I had to adapt the building sequence to the assembly sequence. So basically, instead of delivering all parts of our machine and then start the assembly, we basically build the machine right from the incoming delivery trucks.
I simplified the whole process a little bit because it is online and I didn't get any reaction on the application process so far.
But I'm happy to go into details when interviewed.
[/Update 1]
Ending
Berlin is a six hour drive for me (living near cologne), so just tell me when I have to be there (ideally around 13:00 [if you need me to be there earlier please give me a call see E-mail or send a DM on Twitter]). Looking forward meeting you and discuss what you are looking for and to see if I can be of any help. I'd love the challenge.
Best Regards Mark
Post Scriptum
When i went to Berlin to test the electrical Citroen Ami (cute car by the way), I did a detour and vistied the Gigafactory construction site [so I know where to go] here is the video I made:
Tesla Bewerbungsprozess Erfahrung
[Update 2 – 9.11.2020] Nachdem Elon Musk am Wochenende Berlin wieder verlassen hat, gehe ich davon aus, dass ich nicht mehr zu dem Interview eingeladen werde. In der Nachbetrachtung ist es erstaunlich was für eine Publicity der Tweet von Elon Musk ausgelöst hat. Ich kann mir gut vorstellen, dass es unter der E-Mail Adresse 25guns@tesla.com einen ziemlichen Ansturm gegeben hat. Trotzdem finde ich als "Bewerber" ein wenig schwach, dass es auch mehrere Tage nach der Aktion keine Antwort gab.
Für mich am Ende wieder eine Bestätigung warum die Vorstellung in einem Konzern zu arbeiten mir so wenig verlockend vorkommt. [/Update]